I believe that children should be working on developing their communication at a functional level and therefore my therapy is fun, interactive, attention grabbing, motivating and rewarding.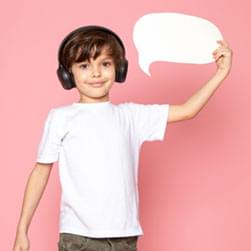 Assessments
Assessments take place in your child's home and are informal allowing me to observe your child's interaction, play skills, communication and language. I will also gather information regarding their strengths and needs. These sessions usually take between 60-90 minutes. If required, I can visit your child in their educational setting to carry out further observation that can add to the assessment process.
Intervention
Therapy sessions can take place in a variety of settings including home, preschool, nursery and school. During these sessions, I will work directly with your child and provide their key-person with advice and strategies that empower them to continue working towards achieving the goals we have agreed. These sessions usually take between 45-60 minutes and can be booked in a block.
Please contact Amy on
07872 348726
, in Peterborough / Stamford area to discuss your requirements.
Therapy can focus on developing...
Attention
Social Interaction
Communication – using objects, symbols or everyday signing
Play skills
Understanding of Language
Expressive Language